Leicester Award has been an enjoyable and helpful experience allowing me to identify my own personal brand and encouraging me to set goals that I wish to achieve thought social media usage. To begin with by attending the webinars and by completing the various assignments of the Leicester award I have developed a clear understanding of what a "digital footprint" is while, at the same time, I was provided with tools in order to increase this online presence of mine.
To begin with, I was asked to google myself to check how strong my existing "digital footprint" is. My online presence was really strong, as the first three pages were directly related to me but most of those pages were either dead links or out-dated profiles, which I removed immediately. Moreover, I have completed the personality test in order to check whether the already perceptions I have about myself are verified in this test. After considering my personal brand and identifying what makes me unique I had to find a way to let future employers know about me. This can easily be done by creating a "personal statement/ career objective" section within my CV in which I could summarize my personal brand in 2-3 sentences. What is more, I have been called to give specific examples on where and when I have demonstrated certain skills. This allowed me to organize my CV better and helped me prepare for future interviews or assessment centres.
Later on, I was asked to think how I am using the various social media and how they can help me enhance my employability. Through webinars, powerpoint presentations and a couple of exercises It was give straight to me an online presence allows me communicate with employers directly, gain commercial awareness, job-hunt actively and creatively and develop an effective personal brand via the web to pull employers to me. I was given a description on how each social media platform can be utilized and what it can offer to job-seekers. After recognizing the importance of social media in enhancing my employability I have started to actively microblogging (twitter), updated my profile in Google+ and LinkedIn and tried to get more involved into the Marketing industry by following some organizations and employer pages directly related to the wider Marketing domain. I have started to actively participate in discussions and ask Marketing related questions and tried to keep most interactions professional. Besides, I have created myspace profile just to strengthen my online presence.
What is more, I have created a blog in order to develop and promote my personal brand to the people that I want to communicate to. The blog would also allow me to reflect on my experiences, creating a portfolio of my skills. The blog is easy to read, includes links to all my social media profiles and contains an online CV and a personal interests section. Meanwhile, the results that were appearing in google while searching for my name started becoming more relevant to what an employer might want to see.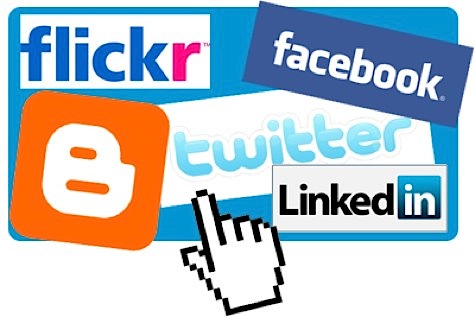 I have made a list with all my skills, values, beliefs, interests, aspiration and tried to include to my CV all those that will help me make it look better. I have identified my weaknesses and tried turning them into strengths and marked down my Unique Selling Proposition. I made sure all my profiles are clear and I have set privacy settings to those that I did not wished to be viewed by employers.
All my social media profiles are now presenting an individual highly interested in Marketing, knowing how to handle social media and actively involved into the Marketing industry following news and participating in conversations.